Please email comments or suggestions to Webmaster.

PICTURES (DUNGEON BOAT RIDE)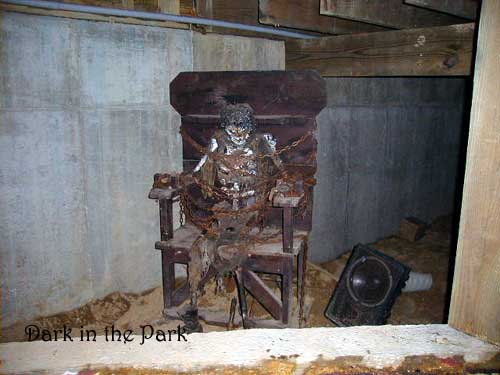 This skeleton (known as Grandfather) was originally located inside the castle's prison corridor. He was replaced in the late 90s with the electrocution scene and moved to the boat ride. When he was in the castle, his legs use to stomp up and down, but he never operated while in the boat ride.
BACK TO DUNGEON BOAT RIDE PICTURES
HOME | HISTORY | PICTURES | ADVERTISING | FIRE
© 2003 Dark in the Park. This site was created by Bill and Seph Cherkasky.