Please email comments or suggestions to Webmaster.

PICTURES (Rat Door)
1st season, 1977
provided by Donal O'Hanlon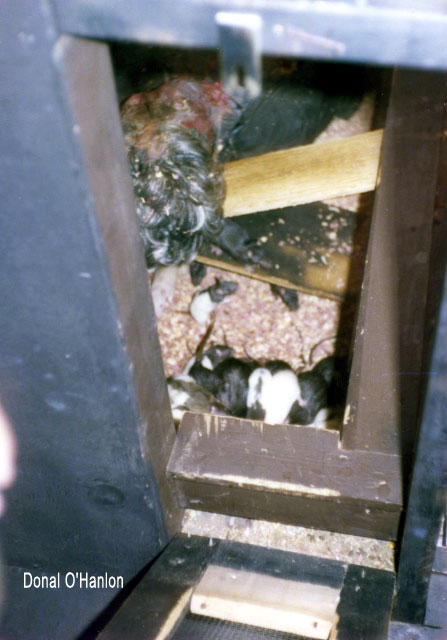 This is the door that would lead into the rat cage under the rat room. You can see several live rats in the picture. The rat room was located right before the exit of the castle. It had a Plexiglas floor with real rats under the Plexiglas. Also under the Plexiglas was mannequins in tattered clothes. Food was dropped into the clothing tatters so that the rats would run under the clothes to eat. According to Angelo Nickels, this room was eventually abandoned due to a mass over-breeding of rats. This 1977 photo was provided by Donal O'Hanlon, a former castle actor.
HOME | HISTORY | PICTURES | ADVERTISING | FIRE
© 2003 Dark in the Park. This site was created by Bill and Seph Cherkasky.