Please email comments or suggestions to Webmaster.

PICTURES (Sacrifice Room)
1st season, 1977
provided by Donal O'Hanlon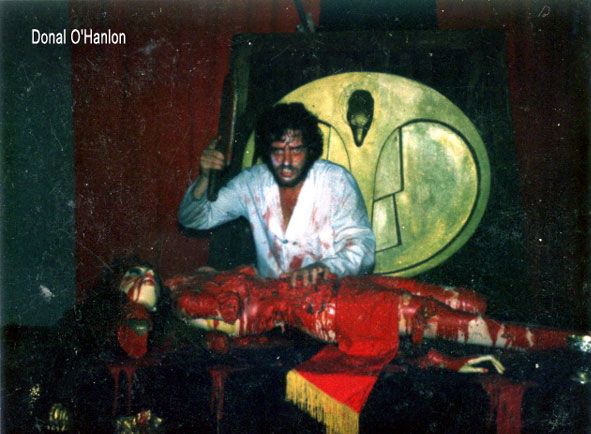 Do they have enough blood on that girl?
Former castle actor Donal O'Hanlon as Dr. Blood in the sacrifice room. This gruesome and bloody scene was later replaced with the execution scene when the guillotine stunt was purchased. This 1977 photo was provided by Donal himself.
HOME | HISTORY | PICTURES | ADVERTISING | FIRE
© 2003 Dark in the Park. This site was created by Bill and Seph Cherkasky.