Please email comments or suggestions to Webmaster.

PICTURES (Frankenstein)
1st season, 1977
provided by Donal O'Hanlon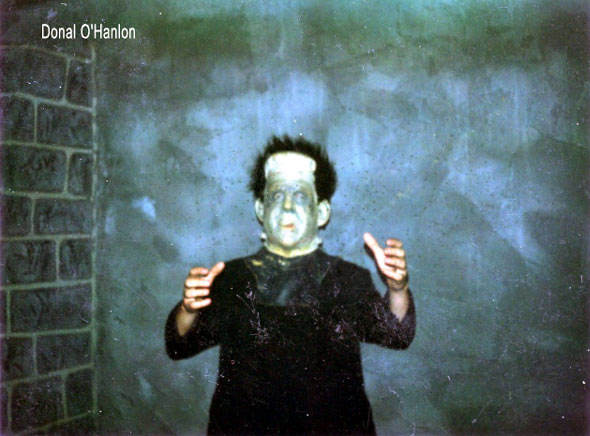 Former castle actor Donal O'Hanlon as Frankenstein in one of the prison corridor cells. According to Donal, the first few weeks of playing this part was a killer because there was no air conditioning and he had to shake his shackles and roar. Since dehydration was a concern, the Nickels would come around and give out salt tablets. The salt tablets provided no comfort for Donal and his voice was changed forever. This 1977 photo was provided by Donal himself.
HOME | HISTORY | PICTURES | ADVERTISING | FIRE
© 2003 Dark in the Park. This site was created by Bill and Seph Cherkasky.