Please email comments or suggestions to Webmaster.

PICTURES (Front Door)
1st season, 1977
provided by Donal O'Hanlon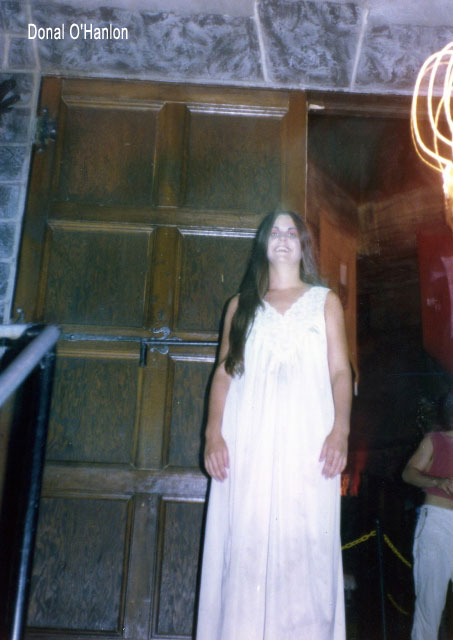 Former castle actress, Darcy, works the front door/room of the castle. Notice that the door is a stained natural wood color. Eventually, the door would be painted a solid color. This 1977 photo was provided by Donal O'Hanlon, a former castle actor.
HOME | HISTORY | PICTURES | ADVERTISING | FIRE
© 2003 Dark in the Park. This site was created by Bill and Seph Cherkasky.