Please email comments or suggestions to Webmaster.

PICTURES (Employee Handbook)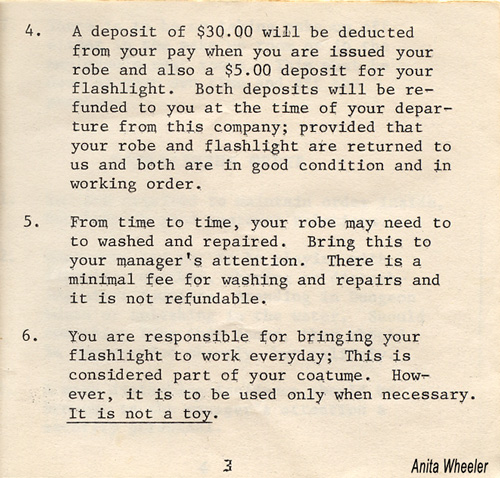 Page 3 of the Castle Dracula & Dungeon Boat Ride employee handbook. I love that there was a "minimal fee" for washing the employee robes. Also, the flashlights were "not a toy." A special thank you to Anita Wheeler for providing us with this handbook from her person collection.
Click on the pages below to see the rest of the handbook.
BACK TO MISCELLANEOUS PICTURES
HOME | HISTORY | PICTURES | ADVERTISING | FIRE
© 2003 Dark in the Park. This site was created by Bill and Seph Cherkasky.