Please email comments or suggestions to Webmaster.

ADVERTISING (WILDWOOD TOURISM PAMPHLET)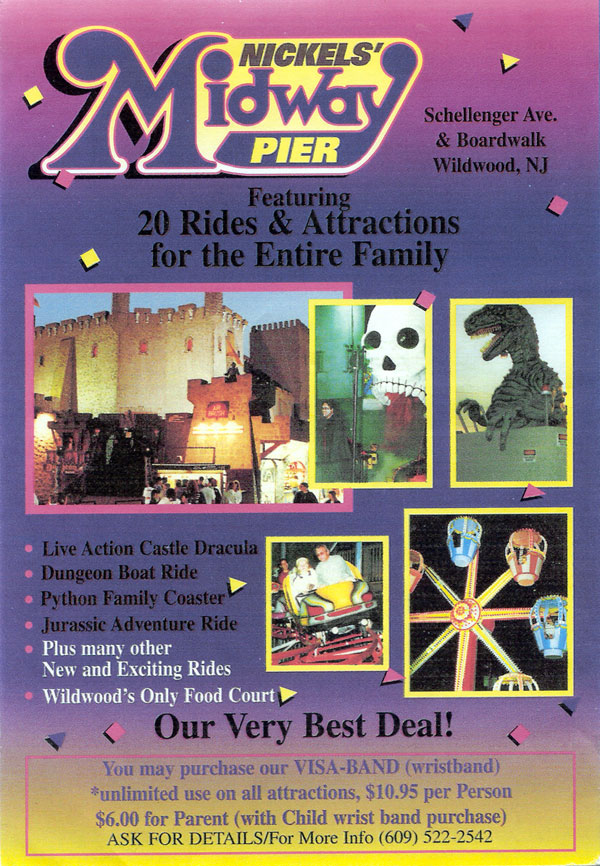 This page from a Wildwood tourism pamphlet was sent to us from Robert K. The pamphlet has to be from the mid nineties, because it mentions the food court. The Nickels added the food court after the fire of 1992.
HOME | HISTORY | PICTURES | ADVERTISING | FIRE
© 2003 Dark in the Park. This site was created by Bill and Seph Cherkasky.