Please email comments or suggestions to Webmaster.

ADVERTISING (1978 BROCHURE FRONT)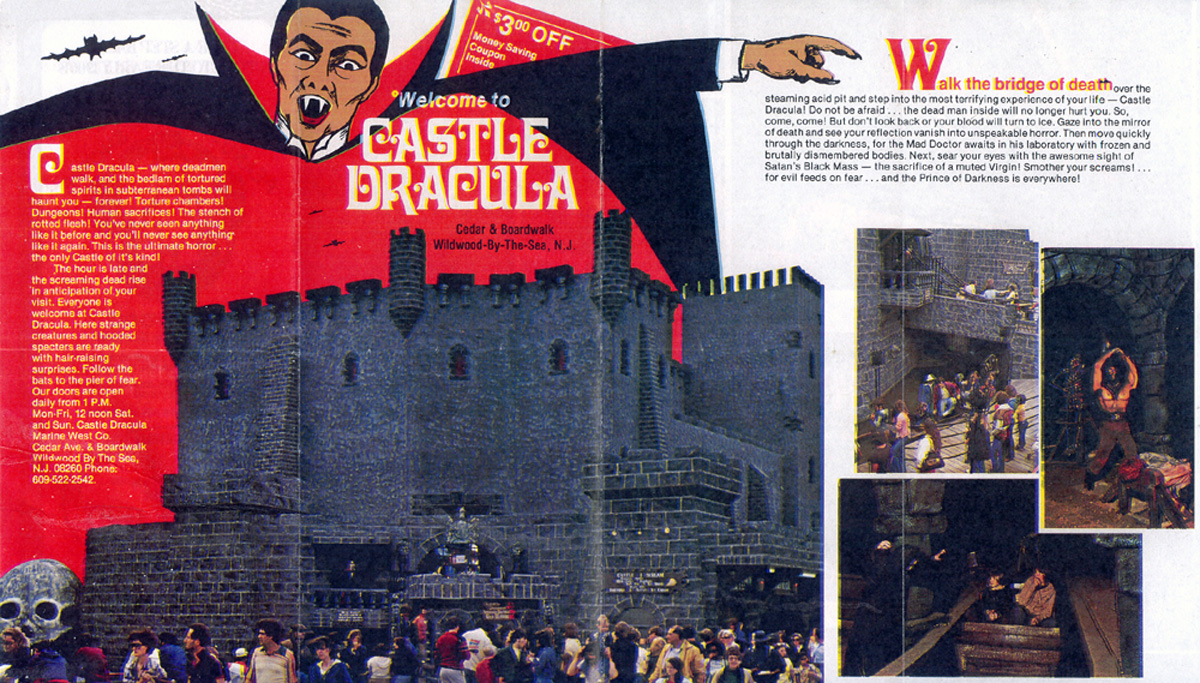 This front copy of the original Castle Dracula brochure was sent to us from Ed Azarian. The text about the castle was very similar to the script used in the radio commercials. The pictures to the right were taken inside the dungeon boat ride.
HOME | HISTORY | PICTURES | ADVERTISING | FIRE
© 2003 Dark in the Park. This site was created by Bill and Seph Cherkasky.