Please email comments or suggestions to Webmaster.

ADVERTISING (BROCHURE)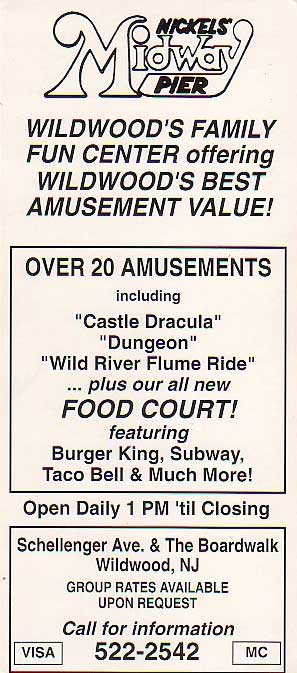 This Midway Pier brochure was sent to us from Robert K. It includes no pictures but mentions a "Wild River Flume Ride". This brochure was made before the water park was added to the pier, so we are not sure what flume ride they are talking about.
HOME | HISTORY | PICTURES | ADVERTISING | FIRE
© 2003 Dark in the Park. This site was created by Bill and Seph Cherkasky.