Please email comments or suggestions to Webmaster.

ADVERTISING (BROCHURE)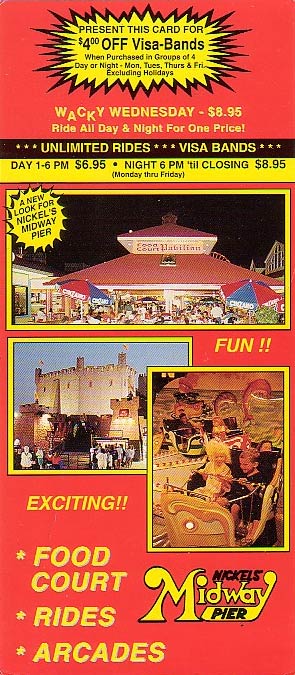 This Midway Pier brochure was sent to us from Robert K. It was made after the pier fire of 1992. The castle managed to survive that large fire which destroyed almost everything else on the pier.
HOME | HISTORY | PICTURES | ADVERTISING | FIRE
© 2003 Dark in the Park. This site was created by Bill and Seph Cherkasky.